We know meeting someone for the first time can be intimidating, and going to a new church for the first time can be nerve-racking.
We want to help make your first experience at Crossings a great one!
Sundays at
9:00am & 10:30am
Kids programs available at 10:30 service
16107 W Glendale Ave., Litchfield Park AZ 85340
We are excited to let you know that we have just moved to this location...and it is a work in progress. We are planning on planting a field for sports and building out the space God has provided into something truly unique. In the meantime, please be patient with us as we take our time and use the funds God has given us wisely in creating a space that can be used for His glory!
We are so glad to have you visit us at the beginning of this brand new season for Crossings Church!
The service is 45 minutes long.
We begin by worshipping through music. Take part however you feel comfortable.
After worship we'll have a quick time for greeting and a couple announcements.
Lastly one of our Pastors will share a message from the Bible.
We take communion on the first Sunday of each month. You are invited to take part but you certainly don't have to.
We have just moved to this location so there is still dust in the parking lot. You might feel best in flats, tennis shoes or boots but feel free to dress however you are most comfortable. You will see people wearing jeans, shorts, t-shirts and tank tops. We are not too concerned with what people are wearing, so come as you are and relax.
We have programs for ages 0-5th grade.

If you would like to check-in your children, follow the Crossing Kids signs (you'll make a right turn once you enter the property) and park in the designated area. This is where we currently hold all children's programs. There you can check in your kiddos. We make safety a priority and will contact you via text during service if you are needed. We also understand that you may not want to check your little ones into our kids programs right away and they are welcome in adult service as well.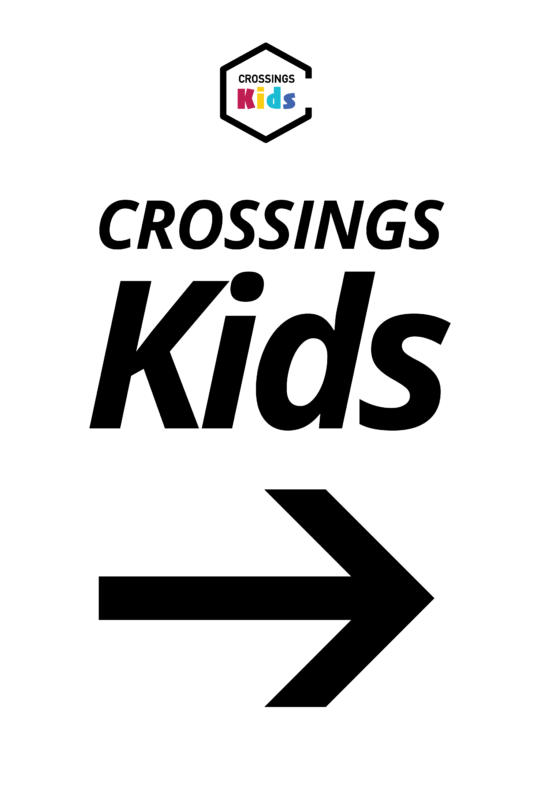 Still not sure? No problem...